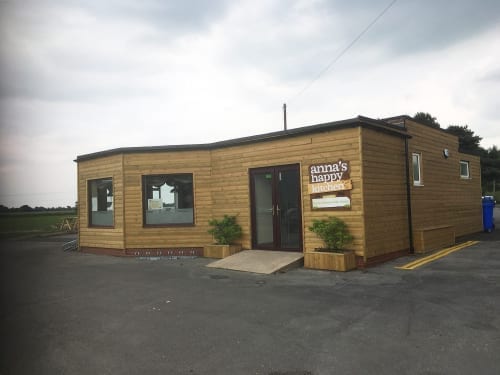 We are farmers and have a huge passion for all aspects of British Farming, in particular our free range pigs and making sure they enjoy the best standards of welfare. Did you know that only 1% pigs produced in the UK are free range and our pigs fall into this elite 1%?
As well as our passion for our animals we are passionate about sharing the "field to fork" story and how important it is to think about where our food comes from, both from an ethical sense but also because it is a well known fact that happy animals make for tasty meat and so by ensuring the best standards of welfare, we bring to you the tastiest pork products around!
Having established the Anna's Happy Trotters brand in 2008, a wholesale business that supplies our own free range pork and bacon products into high end butchers shops, farm shops, catering and retail from our own on farm processing facility, we decided to take that one step further to complete the "field to fork" story which is how Anna's Happy Kitchen came about. All of the meat we use comes from our own farm which means the menu is all pork based, but just look at our menu to see how incredibly versatile pork is- another thing we're passionate about!
Our butchery counter is full of fresh pork cuts, traditionally dry cured bacon and gammon and of course our famous sausages. If you try our sausages from the menu you're going to want to be taking a pack home!
Free range sausage rolls, pork pies and scotch eggs along with an array of savoury and sweet treats are baked daily to eat in or take away.